Celebrities have access to some of the most sacrosanct stylists and perfect products available. Is it any wonder then that some of them manage to secure such magical manes? Here are some celebrities we typically turn to for inspiration.
Megan is not one to embrace style fads or extravagant new trends. She has a style staple and she sticks with it, deviating only slightly to opt for a light caramel ombre and a choppier cut. Megan's coloring is flattered by her dark locks which makes her aquamarine blue eyes and peaches and cream complexion pop. Megan tends to favour long locks and wears her hair in a simple but striking fashion. If you are confident with a particular look then the old saying 'if it ain't broke, don't fix it' is applicable here! You might add subtle alterations to your look over time, but an overhaul is unnecessary.
Jennifer has always been a hair idol since her days portraying Rachel on the sitcom 'Friends.' Her layered bronde look inspired many a copycat. Her present day look has been around for a few years now and definitely endures. Jennifer perfectly embodies cool, chic California beach hair with either poker straight or tousled waves of golden brown being her go to look. The style adds warmth to her blue eyes and enlivens her tanned complexion. This look is easy to achieve with highlights selected to flatter the face and choppy layers added to give the hair an elegant beach-ready sweep.
Miranda Kerr is another starlet who keeps her hair style simple but she always manages to achieve a sweet, effortlessly girlish look. Miranda's hair is perfect for a supermodel but also low maintenance enough to suit her hectic life as a businesswoman and mother. Miranda's tresses are flouncy and playful and they add an endearing youthfulness to her striking features. Miranda also effortlessly mixes a brunette base with shades of caramel and honey and despite occasionally veering off course to go blonde and red, she always returns to her dark roots. Miranda's look proves that working with your natural base (in this case dark brown) and adding subtle shades a few tones lighter can really compliment your look.
Adriana is another Victoria's Secret model who has stayed fiercely loyal to her locks. She is known for her full head of healthy dark hair which adds a flavour of exoticism to her Brazilian bombshell good looks. A great way to make a knockout first impression is to pick a hair hue that emphasises the eyes. Dark hair really emboldens blue eyes whilst blonde hair can lend an exciting opposition to brown eyes. After all, we expect brown hair and dark eyes and blonde hair with blue eyes. Mixing up expectations by fusing dark with light can create a very memorable look indeed. The lesson? Don't be afraid to break convention and play with opposites.
Jane's exceedingly long hair is her most prominent and unique feature. What makes it more unusual is the fact that it is natural and in gorgeous condition. Most people's hair reaches a certain length and begins to look dry and frazzled. This is just not the case with Jane. If you can keep your hair healthy and treat it well, then you can grow your hair as long as humanely possible. How long should hair be? The answer is, 'as long as a piece of string.' As long as the length suits you and your hair is in good condition, then you don't need to worry about chopping off too much. Lank locks though? They should definitely go!
Diminutive starlet Isla Fisher is feisty and fiery with her flame red hair which works beautifully with her doe brown eyes and fair coloring. The truth is, when it comes to red, there aren't really rules. You don't need to don an all guns blazing shade to be a truly reckless redhead. Isla's shade is subtle, subdued and looks very natural and really warms, freshens and revitalizes her entire look. In recent times, people have begun to feel that they need to do red in a big way. That's not the case. You can adopt something a little more restrained and still make a strong impression. You can also make red sweet rather than sultry.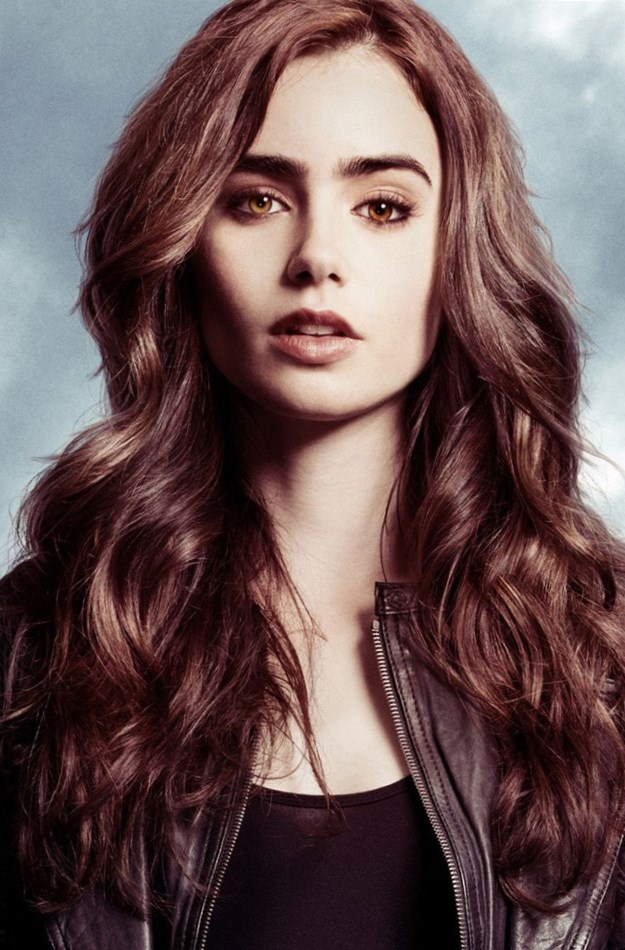 Lily makes the list because she is so versatile when it comes to her hair. Classically beautiful, Lily is fortunate enough to suit a wide ranging plethora of looks, including long, short, dark, blonde and our personal favorite; red! Lily's hair always looks lush and lovely and she is not afraid to experiment to find a style that boosts her personality. Lily's fearless approach to hair still has some boundaries; she always picks styles that are relatively natural.
If you're looking for a woman who wears blonde beautifully, look no further than Gisele Bundchen! Gisele's shade is light but not garish nor artificially bright. Gisele tends to wear her hair in a flowing, feminine style that contrasts with her Amazonian features. The trick with blonde is to opt for a shade that is not too fair for your skin tone. It's best to go a shade or two lighter if you want a look that truly flatters you. This is how you achieve a natural blonde tone rather than an obvious dye job.
Who is your celebrity hair crush?