The Oscars highlights the glamour and decadence of Hollywood hair as stars and starlets come out in full force to don their work wear, make an appearance and celebrate the world of movie making. But whose hair was hot and whose hair was not?
Jennifer Lawrence
JLaw, nominated as best actress for 'Joy', favors bright blonde hair these days, a departure from her dark locks whilst she portrayed Katniss Everdeen in 'the Hunger Games' franchise. The length and style suits Jen just fine but we can't help but think that the blonde is just a little too light for her skin tone.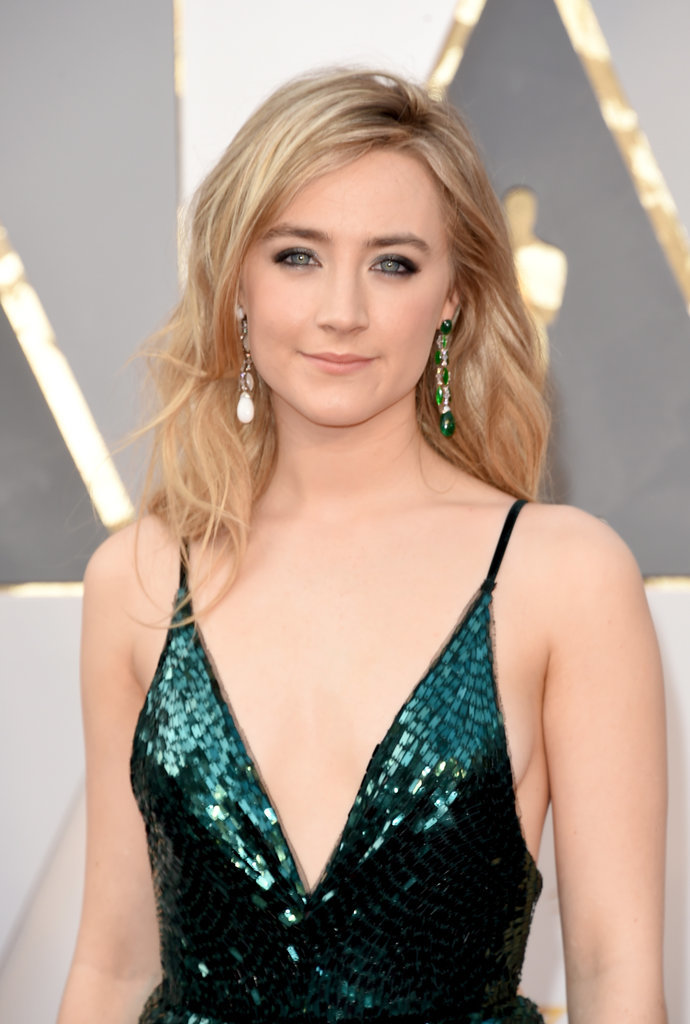 Saoirse Ronan
Irish actress Saoirse Ronan, nominated for her turn in 'Brooklyn' as Irish immigrant Eilis Lacey played safe and subtle with her hair and worked with a very natural and subdued look which really flatters her milky white complexion and baby blue eyes. The look is slightly tousled and adds an undone touch to the glamour. The overall look is effortless.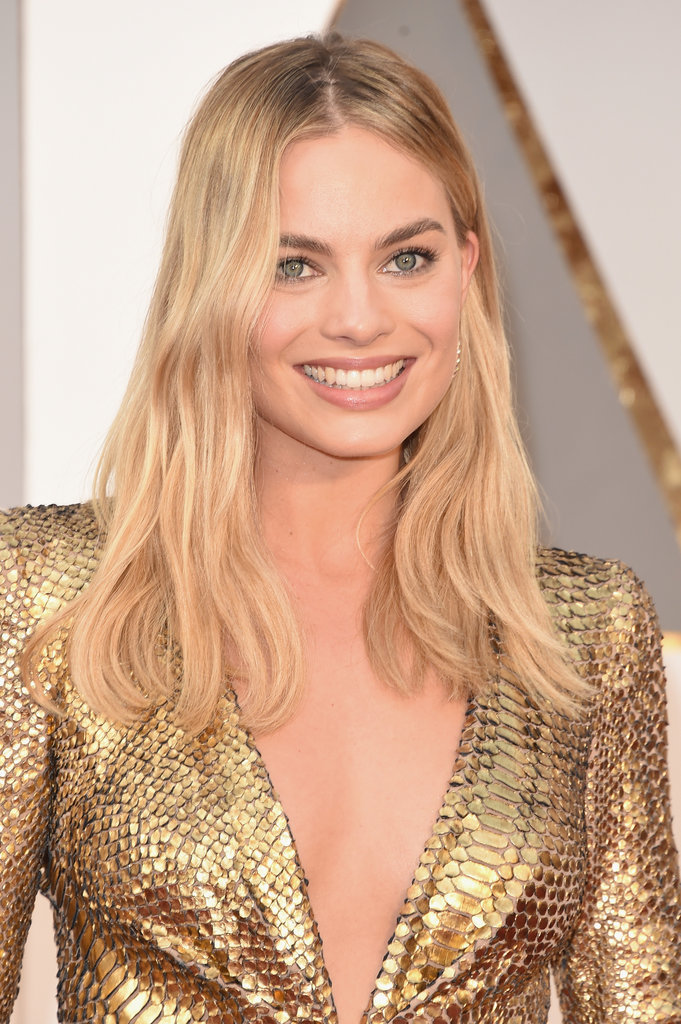 Margot Robbie
Margot always looks gorgeous but her hair looks too undone for the dress. It seems that the gorgeous gold dress is supposed to take center stage here with Margot playing down her hair and make-up. We think ringlets would have made this look pop a little more. Still, Margot's shade of golden blonde is immensely flattering.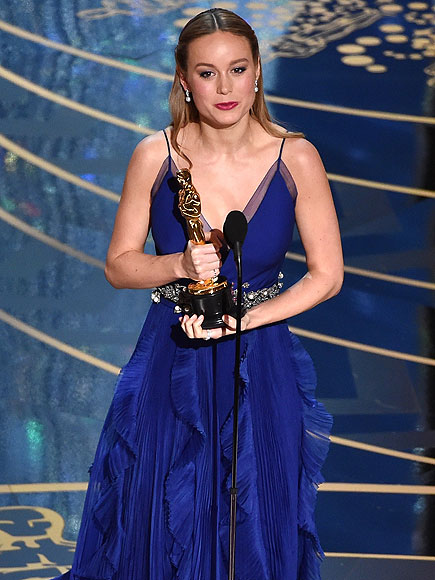 Brie Larson
Brie's Oscar's look is also very much 'all about the dress.' Her hair was very much an afterthought. She still looks great and glam, thanks to the color of her dress and her subtle accessories. This look is ideal as a day to day hair style but not becoming of an Oscar winner.
Alicia Vikander
Alicia steps out to the Oscar's as a petite Belle from 'Beauty and the Beast.' The canary yellow embellished with silver really zings with her tanned skin but yet again, dress aside, Alicia has decided to completely down play her hair. She still looks effortlessly gorgeous and unruffled. Having her hair pulled back from her faces emphasizes her diminutive form and petite features. We would be tempted to add waves to her hair or cultivate an extravagant up-do.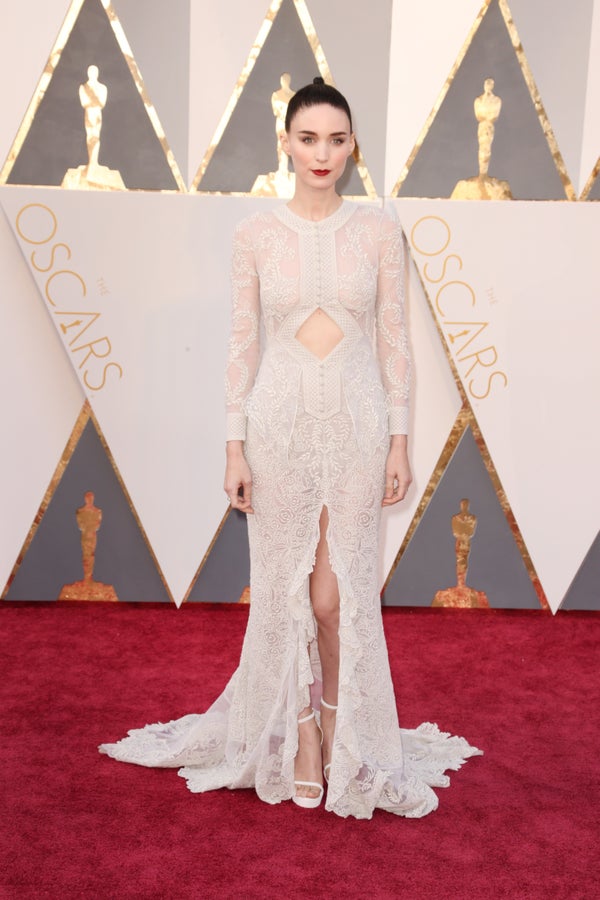 Rooney Mara
Rooney is a fantastically striking young lady but her hair here is hate-worthy. Severely pulled back, Rooney manages to make herself look lifeless and devoid of personality. When pulling back the hair, it is essential to compensate by accentuating the features of the face. Rooney's red lip is again too severe and she manages to wash herself out here. A few locks left low to frame her face would have warmed her slightly.
Kate Winslet
Kate suits blonde, red and dark hair but has been a blonde for the better part of her career. The warmth of her chosen blonde heats her face and works well with her coloring. It would be nice to see Kate as a red head again, which deepens her already dramatic look. Kate's side-swept look is uncomplicated and flattering.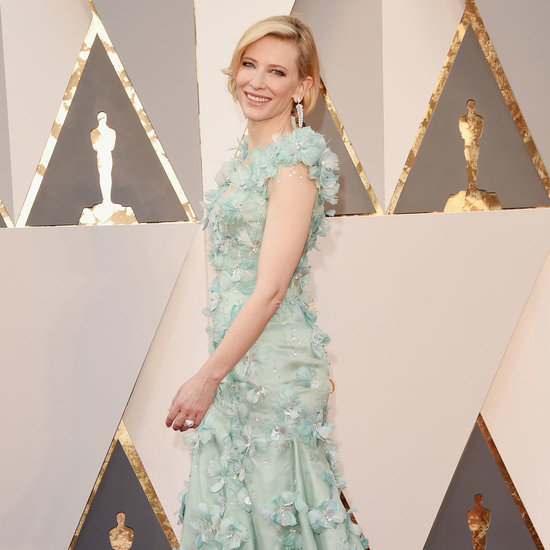 Cate Blanchett
Cate looks more mature and elegant with shorter tresses but length makes her a lioness! Cate's mane is a little brassy and blocky in these photos but the side-swept style still manages to work for her. We like Cate with a slightly darker blonde and more length.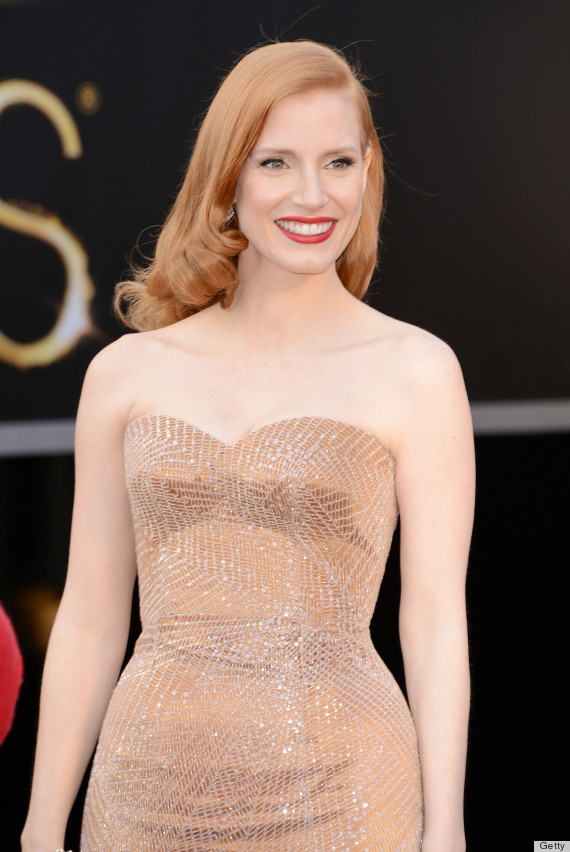 Jessica Chastain
Everything about Jessica Chastain is flawlessly put together. Her creamy complexion, her flame heated hair and her bold red lip and muted dress color work together seamlessly. Jessica is a lively red head who always looks phenomenal. She is a perfect example of working with what she has; she doesn't tan her fair skin and she doesn't go blonde. She works with what Mother Nature gave her and rocks it with total effect.