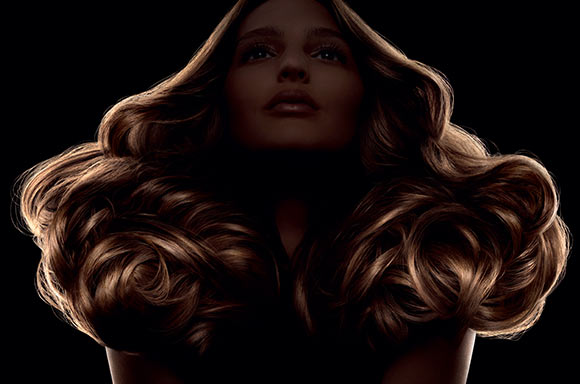 Beautiful blonde locks from Shu Uemura Art of Hair
Balayage is one of THE most popular hair requests at our salon. If you don't know about it already, it's about time you get yourself acquainted with the beautiful, the blessed and the bountiful balayage!
Where does balayage come from?
You might recognize that the word balayage doesn't sound like typical American lingo. That's because it isn't. Balayage is a French word which literally translates to 'sweeping' or 'to sweep.' It musters all of the elegance, sophistication and grace that you might expect from France!
The look began in France back in the 1970s and has since swept stateside shores. Typically when stylists color hair, they use foil and caps to create that heavenly highlighted look but balayage requires applying the color by hand, much like a painter. The result is a more natural, sun kissed style that looks more subtle and people are crying out for the look left, right and center.
What is balayage?
As we mentioned before it comes from France and it's only around 40 years old. Despite having been around for a while and always being popular in a low key, effortlessly European way, balayage has since come on by leaps and bounds. It used to be a bit of a well-kept secret but now the cat is out of the bag there is no stuffing it back in.
Balayage remains one of our most popular hair requests along with hair extensions. But why is it so popular? Many of us long for the locks we had as children. Do you remember scrambling along the shore, toes in the sea, sun in your hair and returning with a halo of golden, sun caressed curls? We do! Balayage replicates the look that nostalgia and rose tinted glasses constantly brings us back to. Thankfully we can now re-create that look in salons.
One of the most highly heralded aspects of balayage is that because the color is painted on, the areas of re-growth are less obvious and less structured. The look is more natural. Just as the sun chooses where it hits and misses when it comes to changing the color of our hair, balayage operates similarly. The effect is less 'done' and far more flattering. It's also easier for a stylist to modify the color. There is no block coloring so it's easier to alter the look from client to client.
Who is balayage for?
Balayage is for anyone who wants a softer, closer to nature look that adds a little lightness and blonde to their hair. If the words 'sun-kissed', 'holiday hair', or 'holiday highlights' are in your vocabulary then this look will most certainly be for you. It's also perfectly low maintenance for those who want to lighten their hair but don't want the fuss of regular upkeep and constant re-dying.
Balayage is ideal for people who want to embrace a more bespoke style of blonde. It comes out differently on each person so you will never look like a clone of someone else. Balayage can work well with any skin shade or eye color so that the look flatters and compliments you rather than clashes! There are also endless tones and shades that you can apply.
How do you apply balayage?
Balayage is a freehand technique where color is applied by hand, rather than with foil or a cap. The hairdresser or stylist literally paints the color onto selected strands and gives the color time to develop.
Why should I choose balayage?
There are so many reasons so where do we start? Firstly, it looks natural. It's also incredibly low maintenance. It flatters anyone and everyone. It works well on long hair, short hair and cool and warm toned women. It's ideal for getting you into the swing of spring and summer and despite it's unswerving popularity, it comes out differently on every woman. It's so unique that we never get bored of this request!
The look is also immensely popular on instagram. Hair sensations
+Gigi Gorgeous
and
+MyLifeAsEva
both had their balayage perfected at our salon.
Who should do my hair?
We have a legion of highly qualified stylists who are ready to work wonders with your hair. All of them are equally qualified to perfect your look. Names to look out for are:
Ray - hairbylac
Kaz - Kazamor
Dani - Danifaraj
Katherine - katherinewithscissors
Dustin - dustingoodsell
Misty - Misty_extensions
We will be featuring our hair artists soon to introduce you to their work!