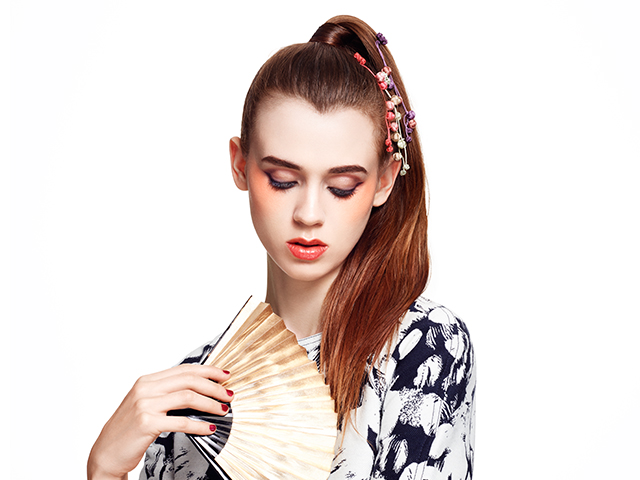 Hair is a living breathing organism made from keratin, a hard and durable protein. Nonetheless, hair is a very delicate organism and many of our hair habits can cause distress, damage and dryness. In order to alleviate hair damage, it's essential to treat your hair as kindly as possible. If you want to limit damage, follow these expert tips for hair that remains in optimum condition.
Go au natural
Styling is fun and we would never advocate not having fun and experimenting with your hair but to give hair a break, it is important to let it be natural as often as is feasible for you. Just as you give your body downtime from the gym and your feet a rest from wearing high heels, hair really thrives when it is left alone, undisturbed. If you wash your hair often or daily and use a hairdryer or heat styling tools, try to let your hair air dry a minimum of once or twice a week. If you must use a hairdryer, hold the dryer at a distance and place it on the coolest setting. Learn to style damper hair or simply throw hair into a ponytail or bun. Leave the heat for special occasions only.
Be wise with extensions
Hair extensions have been blamed for damaging hair but not all hair extensions are created equally. If you are considering extensions, pop along to our salon or contact us by phone or email to discuss the best options for your hair and lifestyle.
Just keep trimming
Depending on the length of your hair, your hair can be seven or more years old. That's a lot of damage accrued over a long length of time. Damaged ends tend to split creating thin, lank ends. It's important to regularly trim hair. If your goal is extra-long locks, even a slight trim works wonders and in the long run will suit your hair care goals.
Be patient
Hair is a part of us and although it might not have much sensation unless we tug it vigorously at the roots, we can cause a lot of serious damage to our hair through thoughtlessness, yanking, knots and aggressive brushing. Be gentle with hair, especially when you wash, brush and style it. Treat it as if it were silk. Remember that wet hair is more easily damaged. Take care with your hair and it will remain lush and luxurious.