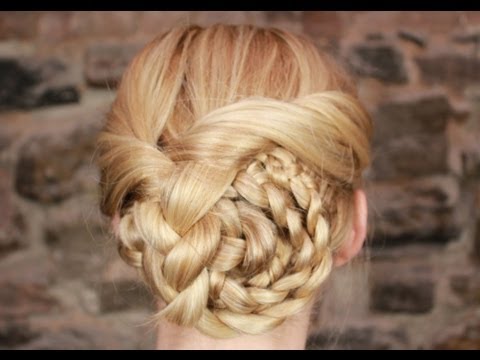 Iconic blondes of old such as Marilyn Monroe and Jean Harlow still resonate with us today. But who are the modern iconic blondes?
Famous for her turn in Baywatch, Pamela instilled herself firmly in the public consciousness when she donned a red bathing suit and dashed into the sea to save lives. Pamela's bottle blonde has spurred on an army of copy cats who also favour her barbed wire tattoo.
Socialite and heiress Paris is not a natural blonde but she has made a career out of being a Barbie inspired bombshell. She also doesn't have natural blue eyes either but is perhaps the most famous incantation of Barbie in existence.
Daughter of a reality star and model, Gigi lends a touch of the exotic to her blondness but still plays up the bouncy blonde persona to a T. Fresh, lively and likable, Gigi is one of the most popular current models.
IT girl of the moment, Margot Robbie is a beach blonde surfer girl from Aussie who has made it big in the states. Playing the love interest of Leonardo DiCaprio and an iconic comic character, Margot has a low maintenance look that has sparked legions of copy cats.
JLaw is the girl that every woman wants as her best friend forever. She's cool, edgy, funny and beautiful. She's also carved out a pretty impressive career for herself spanning endless genres of film. An ingénue with clout, Jennifer also knows how to work a red carpet and has secured modelling contracts thanks to her relatable girl next door beauty meshed with an endearing, quirky personality.
Although Britney debuted as a brunette, she's most renowned for being a brash and brazen blonde in the public eye. Britney is great inspiration for brunettes who hanker for blonde locks. It really is possible to make it work by slowing transitioning and working with warmer, golden tones.
The fiery Columbian beauty with a bleating voice; Shakira, although naturally dark haired, has been blonde for the entirety of her career, a look that also works intriguingly with her darker coloring. Shakira adds slices of darker color to her hair and often wears it wavy or tousled.
Golden girl Blake has an old world charm with her butter blonde hair. Her hair always looks well-maintained and the hue is just right. Blake is a great example of getting the color right. This is why we advise a salon visit!
Christina has been all shades of blonde but she favours brash. If you like the bold look and want to take blonde to the extreme, Christina is a great example, having been every shade from cool blonde to golden tones to platinum.
Baby Spice had a very natural blonde look and reminds us that blonde can evoke youth, girlishness and fun. Her Spice Girls styles are just as memorable as Britney Spears' iconic looks.